Winter Session 2020 will run from December 26, 2019 to January 18, 2020, with three-week on-campus classes beginning on January 2, 2020. We will update the Winter Session site in September. If you would like to receive an email when this happens, please join our email list. In the meantime, you may want to browse through the site to get an idea of what we offer.
Featured faculty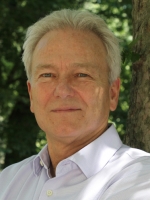 David Wolfe
David Wolfe is a professor of plant and soil ecology in the School of Integrative Plant Science at Cornell University. His current research projects focus on soil, water, and landscape management for climate change resilience, reducing greenhouse gas emissions, and carbon sequestration. He also contributes to soil conservation and food security projects in Ethiopia, Malawi, and Kenya.
In addition to peer-reviewed research publications, Wolfe's science communication efforts include writing commentary for the popular press and analyses for policy-makers, such as coauthoring the 2008 and 2014 National Climate Assessments sponsored by the U.S. Global Change Research Program. At Cornell Wolfe teaches courses on climate change and environmental science writing, and he is author of the award-winning book on soil ecology, Tales from the Underground: A Natural History of Subterranean Life.
Programs
Experiential Writing in the Yucatan