Courses will be added to the Winter Session roster between September and December. Visit often to see the latest course listings. Registration begins October 1, 2018.
Featured faculty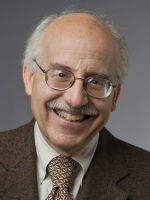 Glenn Altschuler
Glenn Altschuler is dean of the School of Continuing Education and Summer Sessions and the Thomas and Dorothy Litwin Professor of American Studies at Cornell University. He received his PhD in American history from Cornell in 1976 and has been an administrator and teacher at Cornell since 1981. He is the author or coauthor of 11 books and more than one thousand essays and reviews. His latest book, coauthored with Faust F. Rossi, is Ten Great American Trials: Lessons in Advocacy.
An animating force in the program in American studies at Cornell, Altschuler has won several awards for teaching and undergraduate advising, including the Clark Teaching Award, the Donna and Robert Paul Award for Excellence in Faculty Advising, the Kendall S. Carpenter Memorial Award for Outstanding Advising, and the Stephen H. Weiss Presidential Fellowship.
For more information about Glenn, including a complete bibliography, please visit his website.
Programs
AMST 2020 Popular Culture in the United States, 1950 to the Present
AMST 2020 Popular Culture in the United States, 1950 to the Present