Faculty
Lauren Chambliss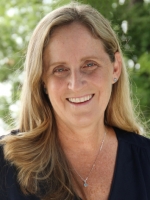 Lauren Chambliss teaches and practices applied communication, from social media to traditional print. A former prize-winning journalist and columnist in Washington, DC, Chambliss's teaching focus is on the power of written communication to reach broad audiences and influence or impact decision making.
In her prior role at Cornell as communications director for the Atkinson Center for a Sustainable Future, Chambliss was responsible for crafting messaging about sustainability and translating complex science for different stakeholder groups, from farmers to policy makers. Chambliss also headed up an energy conservation project for the College of Agriculture and Life Sciences to encourage behavioral change in the workplace by leveraging the internet and social networks to promote sustainable behavior. Chambliss frequently presents on communications topics at conferences worldwide, and she conducts communication trainings for scientists of all ages.
David Wolfe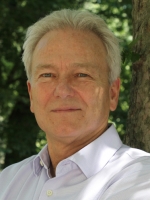 David Wolfe is a professor of plant and soil ecology in the School of Integrative Plant Science at Cornell University. His current research projects focus on soil, water, and landscape management for climate change resilience, reducing greenhouse gas emissions, and carbon sequestration. He also contributes to soil conservation and food security projects in Ethiopia, Malawi, and Kenya.
In addition to peer-reviewed research publications, Wolfe's science communication efforts include writing commentary for the popular press and analyses for policy-makers, such as coauthoring the 2008 and 2014 National Climate Assessments sponsored by the U.S. Global Change Research Program. At Cornell Wolfe teaches courses on climate change and environmental science writing, and he is author of the award-winning book on soil ecology, Tales from the Underground: A Natural History of Subterranean Life.